Media about us
World Cup: Karjakin Overcomes Temptation to Give Up and Quotes Chinese Wisdom
To continue fighting in the final of the FIDE World Cup, Sergey Karjakin needed only a win as Black in the third match game against Peter Svidler. First he managed to prevent Svidler from drying out the position and then achieved his goal. However, it was anything but an easy battle - Karjakin's fans had quite some occasions to clutch at their chests.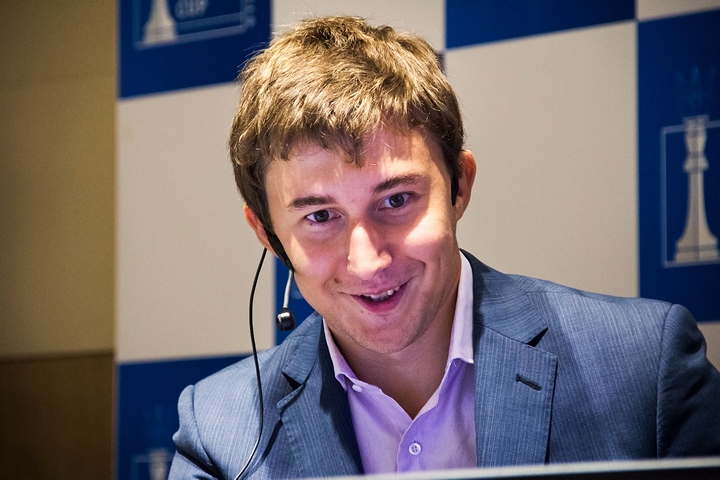 25...Nxf2?
Correct is 25...Qxf2+ but then the queens are traded and the position would be equal...
26.Rf1 Qe4 27.Rbe1?!
(27.Rfe1! is more precise)
27...exd5!?
Again correct was 27...Ref8 but Black could only count on a draw, so Karjakin bluffs.
28.Rxf2?
A mistake after a mistake. White was winning after 28.Qc3.
28...Qh4!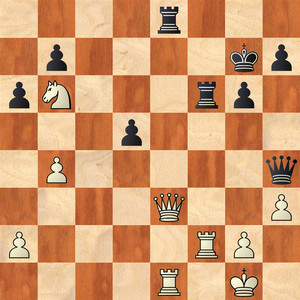 29.Qd2?? We haven't seen Svidler blundering like that in this competition. White should have played 29.Qxe8 Qxf2+ 30.Kh2 Qxb6 31.Re7+ Kh6 32.Rd7 - Black has an extra pawn but White's compensation is excellent.
29...Rxf2 30.Qc3+ (30.Qxf2 Rxe1+) 30...d4 0-1
Soon after the game Karjakin tweeted a Chinese wisdom: "The temptation to quit will be the greatest just before you succeed."
2015-10-04