Press-releases
Peter Svidler and Sergey Karjakin qualify for FIDE World Cup Semifinal
The two pairs of players who tied their round five matches with the classical time control returned to the playing hall at the Fairmont Flame Towers in Baku to settle the scores in the rapid and blitz games.
In the first set of the rapid games Peter Svidler held serious advantage in both games against Wei Yi, but the Chinese staged two escapes and remained in the match.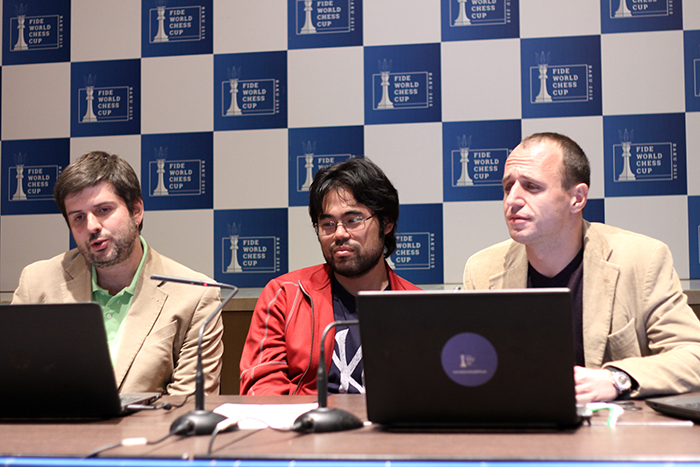 Peter Svidler with Hikaru Nakamura and Evgeny Miroshnichenko.
Meanwhile, Shakhriyar Mamedyarov and Sergey Karjakin drew two games. In the next batch of rapid with faster time control Mamedyarov run into trouble early in the first game and started burning his clock. But just as he finally reached an ending with some prospects of holding, he simply run out of time and lost.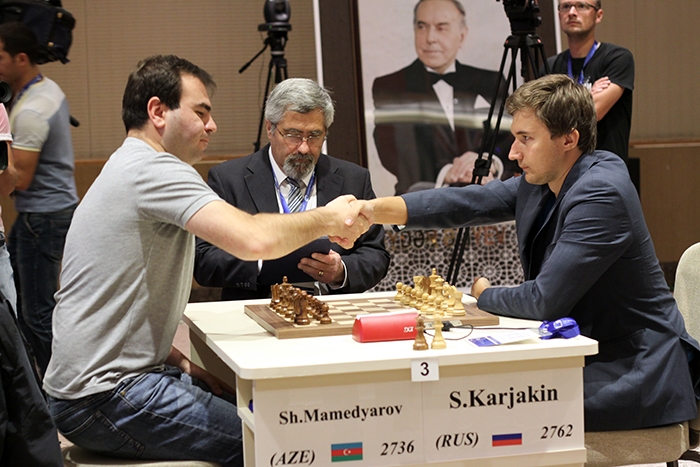 In the return game Mamedyarov tried to maneuver and prepare a break in the blocked position, however at some point he blundered a piece to a knight fork and immediately resigned.
At the same time Svidler, after failing to convert three better games, finally broke the resistance of his young opponent to qualify for the Semifinal.
Full set of results and pgn files can be found on
http://www.bakuworldcup2015.com/content/27
Photo gallery is available at
http://www.bakuworldcup2015.com/product/70
Semifinal pairings: Svidler - Giri, Karjakin - Eljanov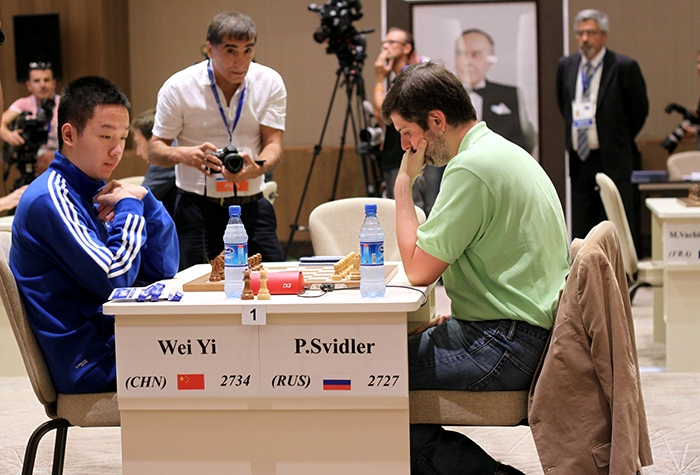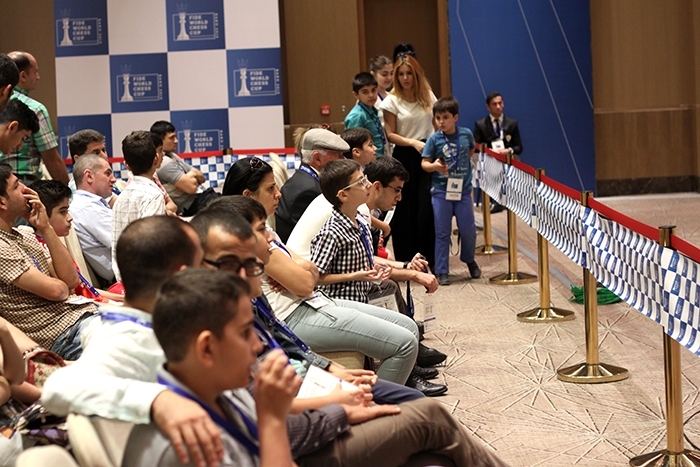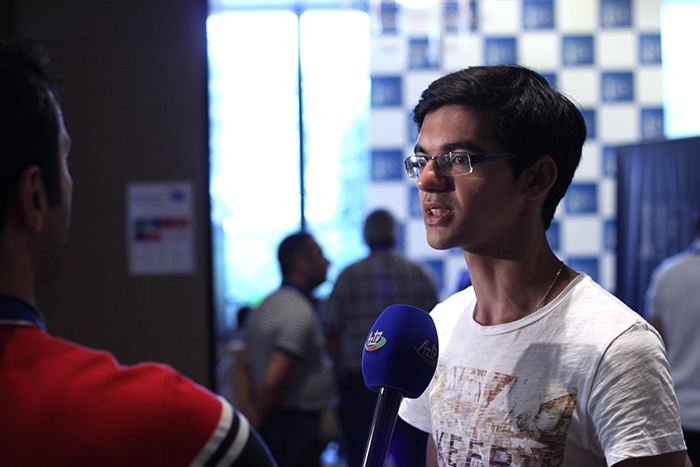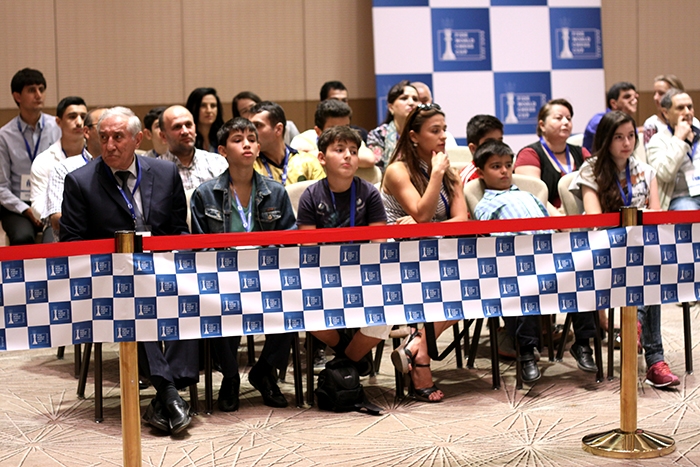 Dozens of spectators in the playing hall - organizers had to bring in more chairs.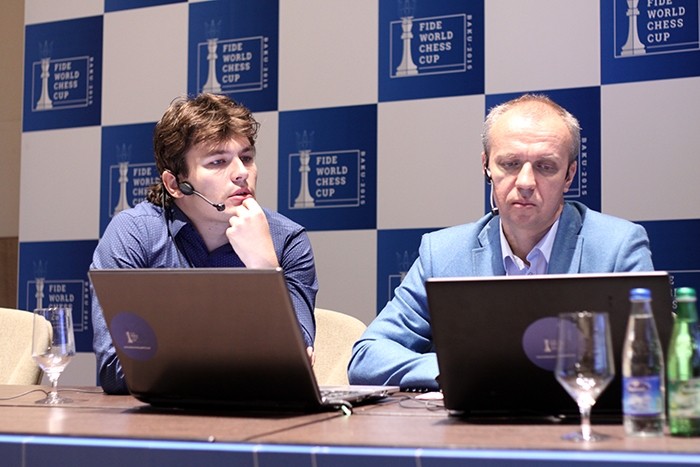 GM Evgeny Romanov joined GM Sergei Shipov in the commentary room.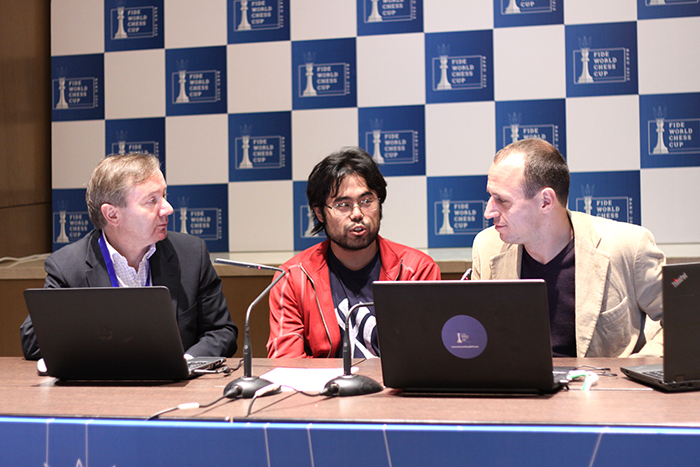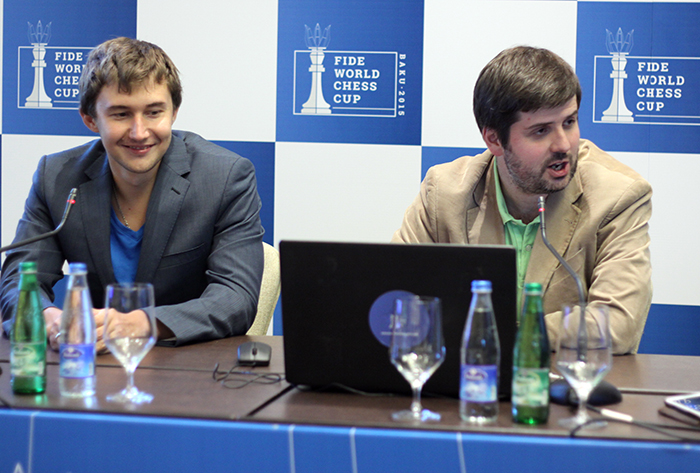 Press conference with the Semifinalists.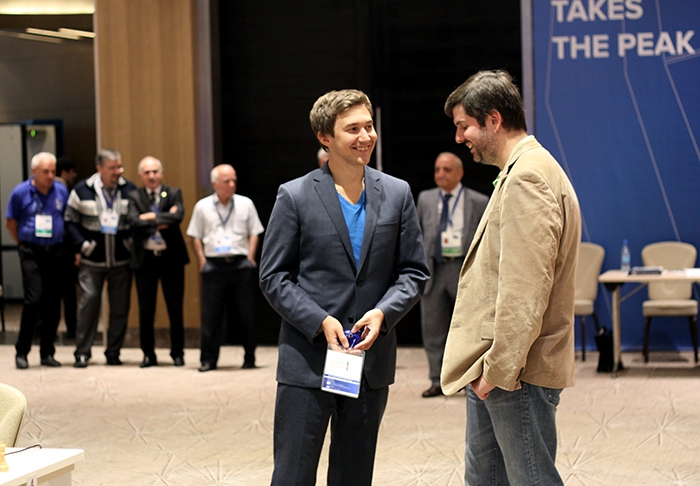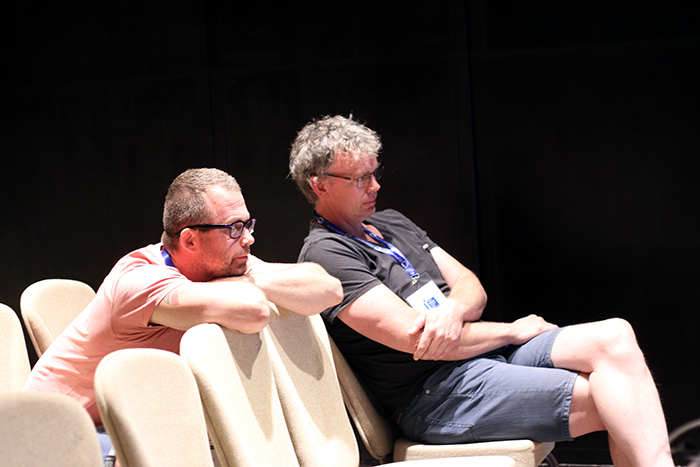 Two chess fans from Norway arrived to follow the World Cup.
2015-09-25