Press-releases
FIDE World Cup - Semifinals Started
The Semifinals of the 2015 FIDE World Chess Cup started today at the Fairmont Hotel in Baku, Azerbaijan, with four players that remained in the competition.
Peter Svidler was slightly surprised with Anish Giri's 1.e4, when he expected the closed opening like in their previous encounters. Black decided to defend with the rare line of Zaitsev Ruy Lopez.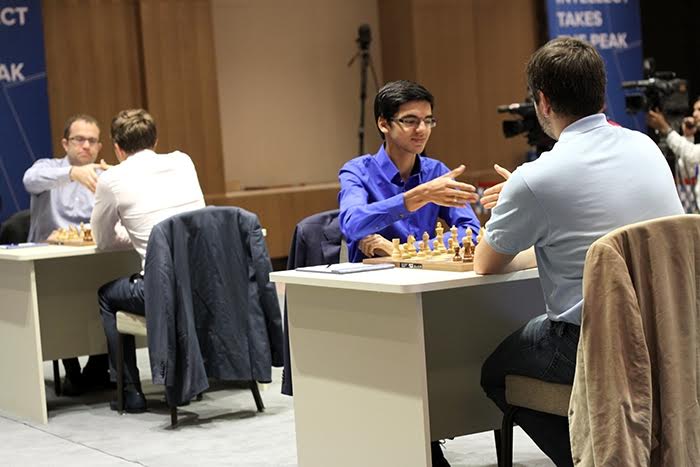 After the initial build-up, where white was moving his pieces towards the enemy king, while black sought queenside counterplay, Giri suddenly conceded two pawns for no apparent reason. Black king was very solid and never came under attack.
Shortly after reaching the time control Giri resigned and Svidler registered a very important win with black pieces
Sergey Karjakin remained loyal to his opening repertoire and defended with the Queen's Indian. He got an isolated pawn that was quickly advanced and exchanged. At this point though Pavel Eljanov missed an opportunity to claim an extra pawn (a7).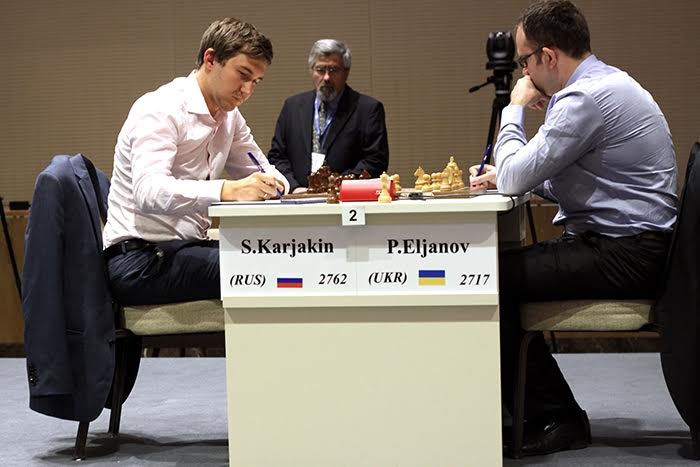 The play continued with a roughly equal position but white was pressing. Finally, few moves before the time control, Eljanov was poised to win a pawn.
Karjakin had a choice of which ending to play, and he opted to keep the rooks and knights on the board, when white had an extra a-pawn. Black managed to maintain sufficient counterplay to eventually hold a draw.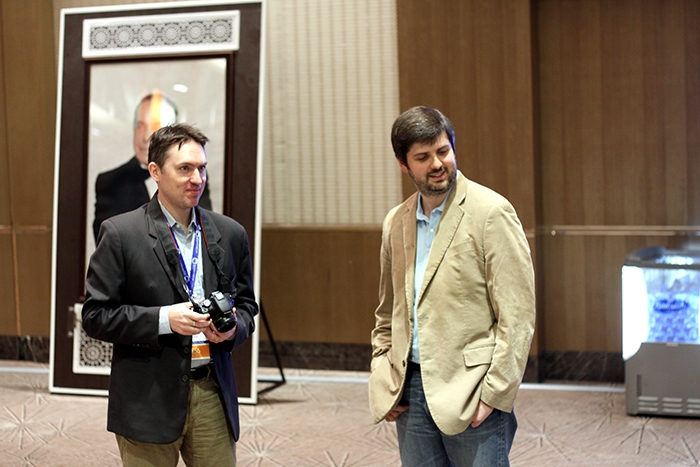 2015-09-27